Q: What happened in the race between the lettuce and the tomato?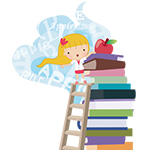 A: The lettuce was a "head" and the tomato was trying to "ketchup"!
Q: Why are frogs so happy?
A: They eat whatever bugs them.
Q: How do you make a tissue dance?
A: You put a little boogie in it.
Q: How did the farmer mend his pants?
A: With cabbage patches!